*If this add is still up, then I still have the car. I will remove it once the car is sold.*
This is an amazing car, a rare Mopar classic. This has been my daily driver for the last 3 years, and I just had the engine and transmission rebuilt. As much as I would love to hang on to it, I'm a college student working part time and I just can't afford the price of driving a car anymore, and it's just not practical for me to have it at this point. The car drives like its brand new, the ride is smooth, and it steers and handles great. The stereo sounds great and so does the car, it's definitely a head turner. It is a 1965 Plymouth Sport Fury 3 with a 318 wide block ("semi hemi") poly engine and torque flight transmission. I have repaired or replaced anything I could get my hands on. Every light on the car works. Wipers and horn work. Exterior gets a 8/10 with very little rust. I just had the transmission rebuilt July 15, 2008 and it comes with a 1200 mile warranty that will be switched over to the buyer. I also have the complete manual for the car it's as thick as a phone book it will tell you anything you would ever want to know about anything on the car. I may be able to deliver out of state depending on the situation. I have A LOT more pictures on my photobucket page.
http://www.photobucket.com/65sportfury3
The car has:
•Newly rebuilt 318 engine (less than five thousand miles)
•Newly rebuilt automatic transmission under warranty
•New distributor and distributor cap
•New carburetor
•New starter
•New fuel pump
•New sending unit
•New gas gauge
•New battery
•New radiator
•New spark plugs and wires
•New wheel bearings and tie rods (also just had an alignment)
•Dual exaust
•New iPod ready stereo
•New front and rear speakers
•New wiring front to back (using the correct diagrams)
•New carpet
•Restored dash and dash panel
•New Equies gauges (volts, temp, oil, speedo, fuel
•New odometer
•New window handles
•New complete 800 page 65 Plymouth service manual
•Current inspection
•Clean title
NADA lists a 1965 Plymouth hardtop with a 318 for $4,475 at lowest retail and $9,405 at average. I'm asking $6000 but am willing to listen to any REASONABLE offer. I would prefer you text or email me. If you do call, please make sure and leave a clear message with your name and a number you can be reached at.
Thanks,
Kyle
(832) 221-9766
[email protected]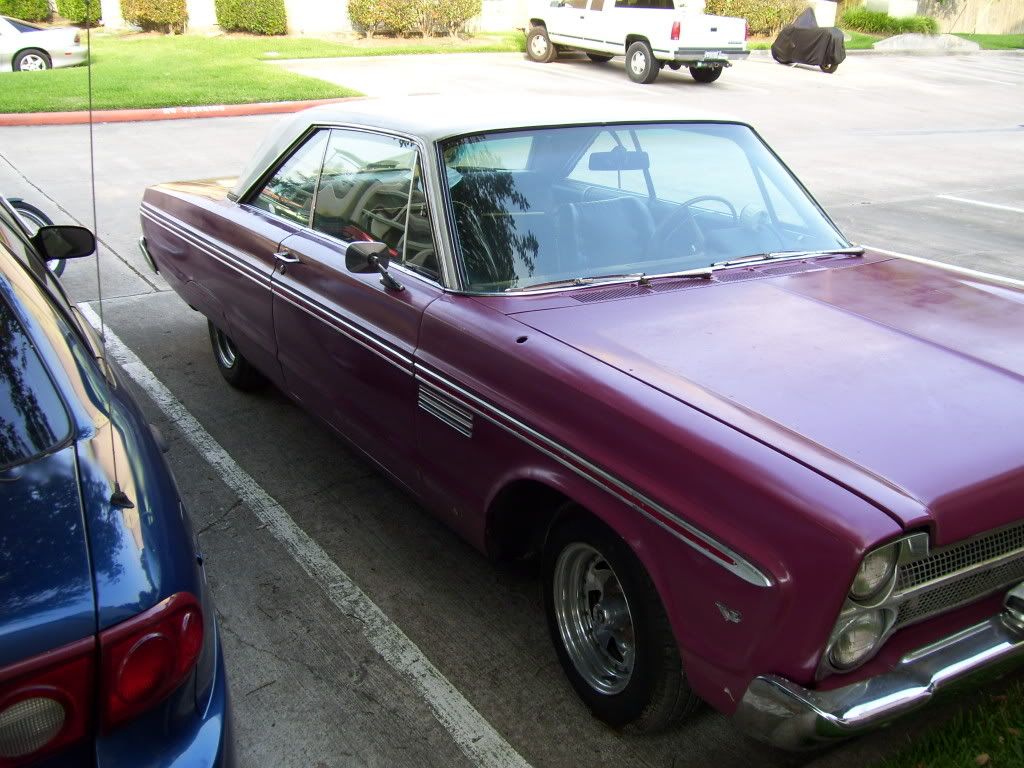 tags: 1965 Plymouth Sport Fury 3 Classic 65 mopar v8 muscle car new engine motor dodge project car wide big block hemi